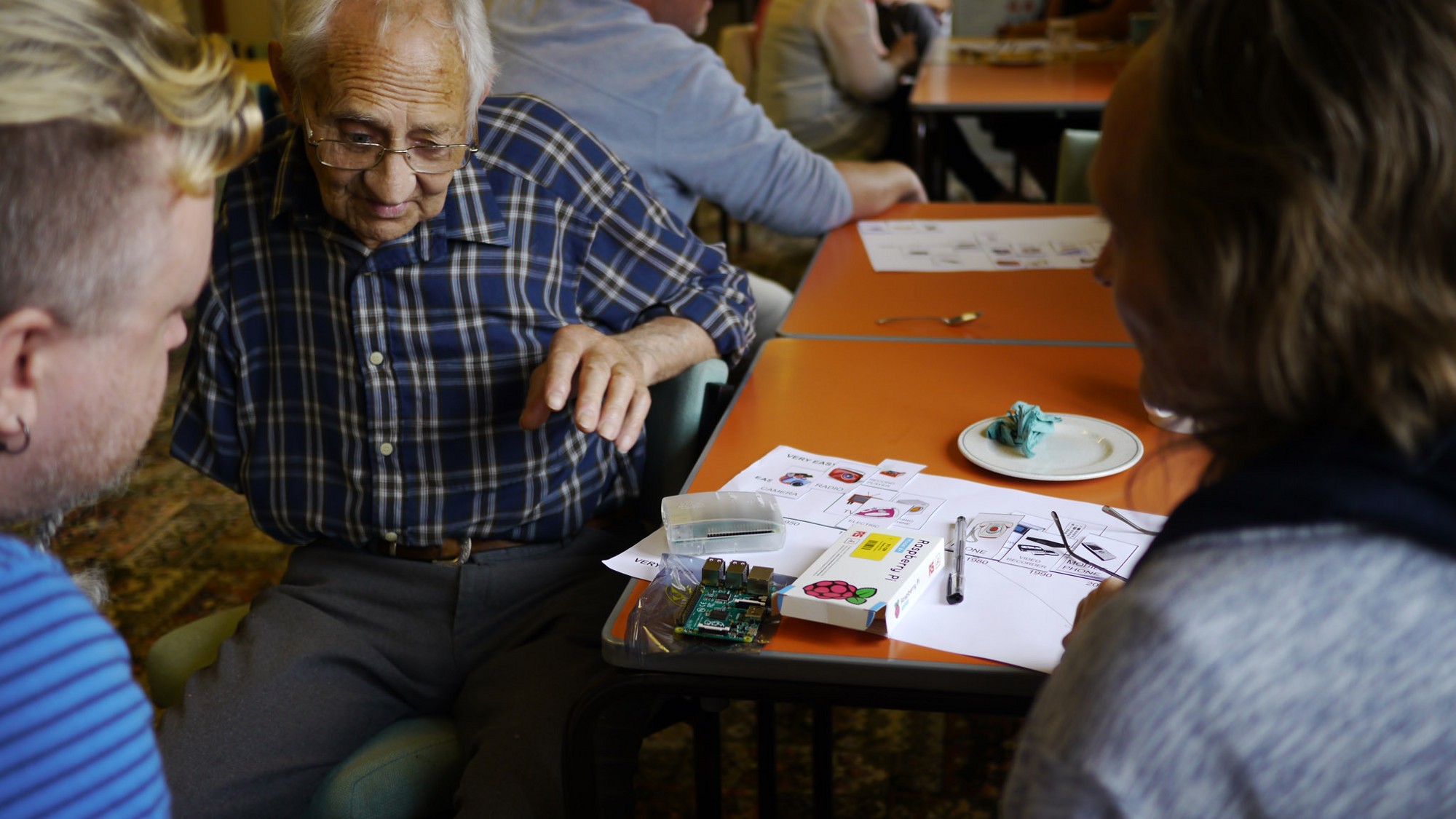 Here's why every smart city has to be age-friendly
Written by: Abhay Adhikari, Urban Sustainable Development Lab, 25/08/2015
Photograph by: David Hayward
Many cities across the world are keen to evolve into a futuristic 'smart' metropolis. But there is another significant change that is taking place in our towns and cities right now. We're living longer than previous generations. In the UK alone, the number of people aged 80 and over is set to double by 2037. So it's about time we consider smart city projects that take a pragmatic and positive view on ageing.
Leeds, the third largest city in the UK, is in a unique position to do so. The city has 37 Neighbourhood Networks. These are locally led organisations supporting more than 100,000 older people to lead independent, proactive lives. With the help of some of these networks, service providers and technologists, we have launched several age-friendly experiments through our Innovation Lab. This approach is also challenging us to re-think the role of technology in creating a smart city. People have to come first.
The impact that a 'less is more' approach to technology can have
Smart phones and tablets have the potential to address social isolation. But these devices are quite complex and require a fair amount of dexterity that many of us take for granted. For instance, you need to swipe, tap, and scroll to start a Skype call. Why does digital communication have to be so complex? asked an older participant at our first Innovation Lab.
One of our technologists, wetgenes, decided to take up this challenge and developed a single button device using the RaspberryPi computer. This is a portable device that doesn't require Internet connectivity. It is called a node and a number of them create a local mesh network. This network can span a group of flats in a tower block, houses along a street or rooms in sheltered housing. When one person speaks into their node, anyone else, who is part of the network, can listen and join the conversation.
So at this point we had developed a solution around a user need. We made an interesting discovery when we tested the nodes with residents in a care home. One participant, in her late 90s, immediately grasped the concept and gave us three examples of how she would use the mesh to keep in touch with her friends and companions in the care home. Our next step is to run a pilot in this setting.
The lesson here is to focus on the user. Unnecessary complexity creates unintended barriers. Once you identify the need, it is possible to repurpose existing technology to develop simple, cost-effective solutions.
An age-friendly solution is about understanding behaviours
At our second Innovation Lab, a resident of a sheltered home told us how she prefers to take the fast bus to the city centre. However, the bus stop is at the bottom of a steep hill. As a result, she often arrives too early or too late, which is a source of frustration.
The issue here is anxiety and a lack of confidence. Based on her experience, we have developed a portable traffic-light system, with support from Leeds Hackspace. This system uses real-time data transmitted from the GPS fitted in a bus to let someone know the time remaining for their bus to arrive at the stop. This information is already visible on digital screens at the stop. We've just used digital technology to bring it to the individual in their home. After all, why should someone have to go to a stop to find out when their bus is due? In the coming months we will test this prototype with multiple users in different settings.
When it comes to smart city projects, it can be tempting to think at a grand scale. For instance, re-designing entire bus routes or looking at timetabling in this case. But sometimes, it's the little details that join up to help individuals make confident decisions that can have a positive impact on their well-being.
With each Innovation Lab and pilot project we're discovering that an age-friendly solution is really about making a city accessible to everyone. It's about taking into account the complex and varied nature of our communities, and ensuring we work in close collaboration with residents. This only strengthens the argument that any smart city has to be an age-friendly city.