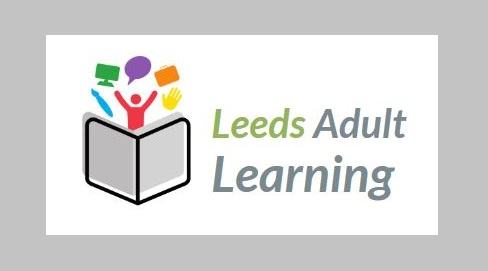 New website makes discovering learning opportunities simple
Written by: Chad Newton, Leeds City Council Communications, 06/12/2017
Leeds City Council has launched an innovative new website which makes it easy for adults to find enjoyable courses in and around their local area – using data uploaded to Data Mill North on a nightly basis!
The Leeds Adult Learning website (www.leedsadultlearning.co.uk) provides an easy way to discover information on hundreds of courses across the city that are open to all adults over the age of 19.
Whether you're interested in basic computer and smartphone skills, confidence building, cooking, gardening, sewing, child care, creative crafts, art, English, job search skills, maths or English as a Second Language (ESOL) there are a wide range of courses to choose from.
To help learners find their way to course venues, the Leeds Adult Learning website even has an integrated journey planner with bus routes and maps to identify the best and easiest way to travel.
6,500 adults took part in more than 1,200 adult learning courses at community venues across the city last year.
The new website marks the first time that information from dozens of different course providers can be found in a single place.
Cllr Mohammed Rafique, Leeds City Council's executive member for employment, enterprise and opportunity said:
"Adult Learning courses are a great way for people of all backgrounds and life experiences to acquire new skills, meet new people and have fun whilst learning.
"With many learners progressing into work or undertaking further study to gain qualifications, we are always trying to find new and innovative ways in which more people can benefit.
"It is fantastic news that the new Leeds Adult Learning website has now been launched to make it even easier for people to find out more about the range of courses that are available across the city."