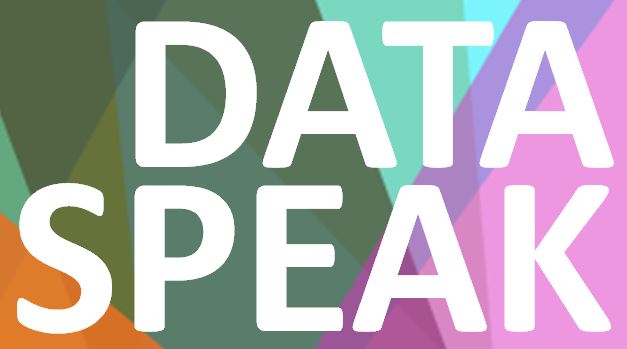 DATASPEAK: November 2017
Written by: Stephen Blackburn, Data Mill North (Leeds), 24/11/2017
ALL CHANGE AT ODI LEEDS!
Have you visited ODI Leeds recently?  If not, you might be in for a surprise.  Following their successful application to get a slice of the Leeds Tech Hub Fund they've been busy over the summer re-vamping the space.  A fresh lick of paint, new furniture and new tech are now in place with new partitioning walls due to be installed soon.  If you've not been recently, drop in, say hello and check out how this amazing workspace is evolving!
Blog: http://www.odileeds.org/blog/2017-08-11-in-the-summertime
INTERESTED IN ADULT LEARNING COURSES IN LEEDS?
If the answer is yes, we've got just to website for you!  Following an Innovation Lab, the Employment and Skills service at Leeds City Council have been working closely with local developer Tim Waters to create their new website to promote the various courses taking place across the city.  What's more, it has additional functionality to provide information to help you get there and can use your calendar to send you a reminder so you don't forget!  With 20,000 page views in the first week after launch, the service are thrilled with the initial interest and of course the data with powers the site is published on Data Mill North.
Website: https://datamillnorth.org/products/leeds-adult-learning/
Dataset: https://datamillnorth.org/dataset/adult-education-courses
WHAT'S ABOUT?
The development of the 'What's About' website continues.  Though slightly delayed due to the unforeseen complexity of some of the features (namely, the adaptive route planning), the site is now publicly visible which outlines the functional prototype for the Leeds area.  By entering a postcode as a starting point and choosing a location you wish to visit, the site will provide route suggestions and show places of interest along the way – all using open data!
The current version has source data from Leeds City Council and a number of other open data sources not published on Data Mill North.  Once functionality is proven, further datasets will be added for other areas such as Stockport and Newcastle.  Watch this space!
Website: http://whats-about.co.uk/ 
SOCIAL HOUSING PICKER
The Social Housing Picker which has been created by Imactivate following a Leeds City Council Innovation Lab, is in the final stages of development.  A few last minute tweaks are being made prior to the website being promoted by the Housing service.  However, because we like you, we thought we'd give you a sneak peek :)  Check out the website and let us know what you think!
Website: http://imactivate.com/housing/
IT'S THAT TIME OF YEAR AGAIN!
If you live in Leeds you might have heard of the Leeds Bins app which helps you put the right bin out on the right day and provides useful information on recycling – all using open data published on this site!  Over Christmas, Leeds City Council change the collection days and routes so the best way to find out what's happening is by downloading the app.
Website: https://datamillnorth.org/products/leeds-bins/
Dataset: https://datamillnorth.org/dataset/household-waste-collections
OTHER STUFF

 Friday lunchtimes generally means free ODI Lunchtime Lectures.  Check out our Events pages to see what's coming up next!

 Good Things Foundation in Sheffield are holding their first 'Data for Good' session in Sheffield on 28th November.  Check out the Events pages for more information.

 Finally, on behalf of everyone here, may I wish you a very Merry Christmas and a Happy New Year.  See you in 2018!