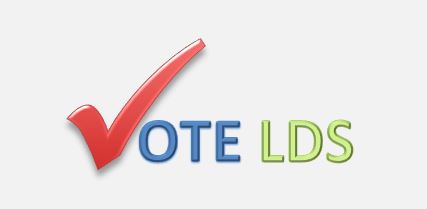 Vote! Vote! Vote!
Written by: Stephen Blackburn, Data Mill North, 18/05/2016
I've not written a blog post for a while so I thought I'd better pull my finger out. Truth is, in the Open Data team (well, 'team' is perhaps stretching it – there's two of us), we've just busy getting on with the day job – identifying datasets, working with a wide variety of people and organisations to get new datasets published, getting involved in our Innovation Labs etc, etc. We end up so focused on what's on our own desk that it's easy to become unaware of what's going on in the outside world. Great then, when I read an article in Cities Today that Copenhagen is following in the footsteps of the pioneering Leeds Data Mill. Flattery indeed!
I've always said that Leeds does some amazing stuff but we tend to just quietly get on with it in our own unassuming way.  Of course, I'm always happy to accept a compliment or three and it's good to know that people are taking note of what we're doing in our great city. Good also that Leeds City Council has been shortlisted in the Digileaders 100 Digital Awards in the Digital Council of the Year category. Now there's still time (voting closes 27th May) so here's me not quietly just getting on with it this time and shouting from the rooftops and hope that we can all make a concerted effort and vote, vote, vote! (for Leeds of course!)
Leeds City Council's ambition has always been for Leeds to be the best city for open data. When Leeds Data Mill launched 2 years ago it was ground-breaking in that it focused not just on publishing council data but also to promote the agenda and to facilitate publication of data from all sectors. Tall order and it's still difficult at times, but with nearly 300 datasets published and signposted in a little over 2 years I don't think we're doing too badly. Where we've really succeeded is in working with people who are passionate about Leeds and the data which is generated about the city. It's these people who can help us better understand our city to help improve lives for all.
And just as the city evolves, so will we.  Here's to the next 2 years!
PS. Did I remember to tell you to vote?