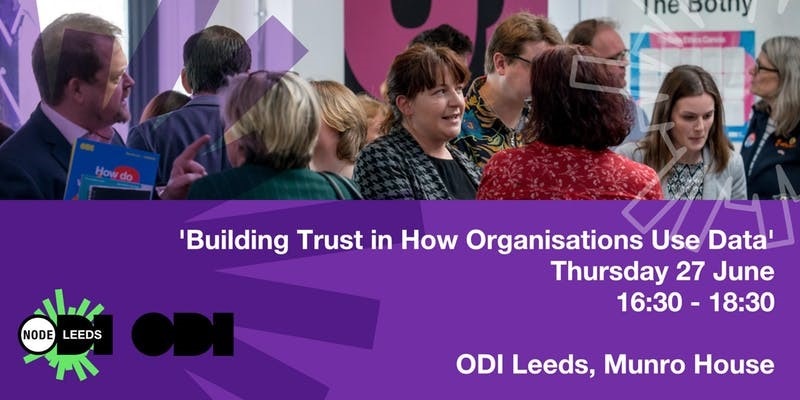 Building Trust in How Organisations Use Data
ODI Leeds
3rd Floor
Duke Street
Leeds
LS9 8AG
Building Trust in How Organisations Use Data
ODI Members Meetup @ ODI Leeds
'Building Trust in How Organisations Use Data'
Thursday 27 June
16:30 – 18:30
ODI Leeds
Munro House
An ODI Members Meetup is a casual event where attendees can listen to interesting lightning talks delivered by a panel of passionate people from diverse industries. Followed by a Q&A and then chit-chat over refreshments. This is the first time that an ODI Members Meetup is being held at ODI Leeds so we've got a special treat – it's free for EVERYONE! :D Members and non-members alike are welcome to mingle, chat, and find out more not only about the topic but about the ODI and membership.
Trust can take a lifetime to build but only seconds to break and nowhere is that more true than with personal data. Organisations of all shapes and sizes are starting to collect more data so that they can improve services or create more tailored experiences and products. In some cases, data collection and sharing can be life-enhancing or life-saving.
But after successive breaches of data (and trust), are we heading for a data dearth? Will people provide false data in order to protect themselves? How would this affect analysis and insight? What can be done to rebuild trust? And which organisations are already doing trust right?