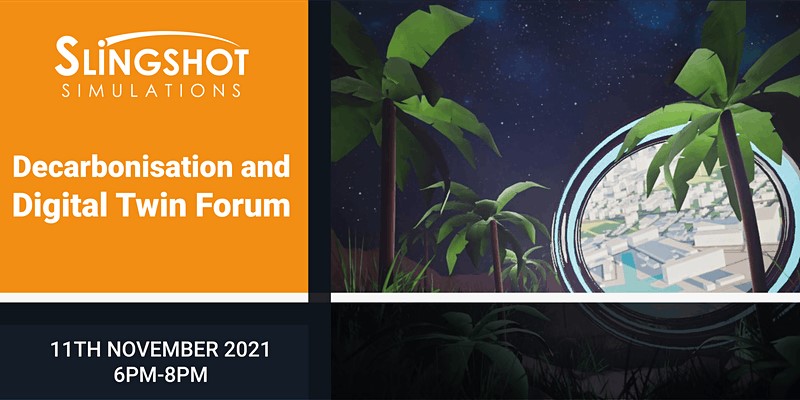 Decarbonisation and Digital Twin Forum
Nexus - University of Leeds
Nexus Building
Discovery Way, University of Leeds Campus
Woodhouse
LS2 3AA
Decarbonisation and Digital Twin Forum
Learn, network and experience the insights of digital technologies, with focus on sustainability and decarbonisation…
About this event
Accelerating decarbonisation is more urgent that ever. Leading companies are using digital technologies like simulation and digital twins to inform their strategies, make better decisions faster, at lower cost and in context.
In this forum, learn about these cutting-edge technologies from the experts, hear how leaders across industries are leveraging them as part of their net zero initiatives, and experience them first-hand through an immersive VR demonstration by taking a walk through a digital twin of Leeds in 2030 and what the environment may have in store.
An invite only tour and virtual experience in one of the UK's most advanced VR labs will precede the event.
Guest speakers: Robin Heap (CEO at Zest EV Charging), Iain Clacher (Professor of Pensions and Finance and Pro Dean International specialising in green fiances) along with our very own David McKee (CEO of Slingshot Simulations and Co-Chair at the Digital Twin Consortium).