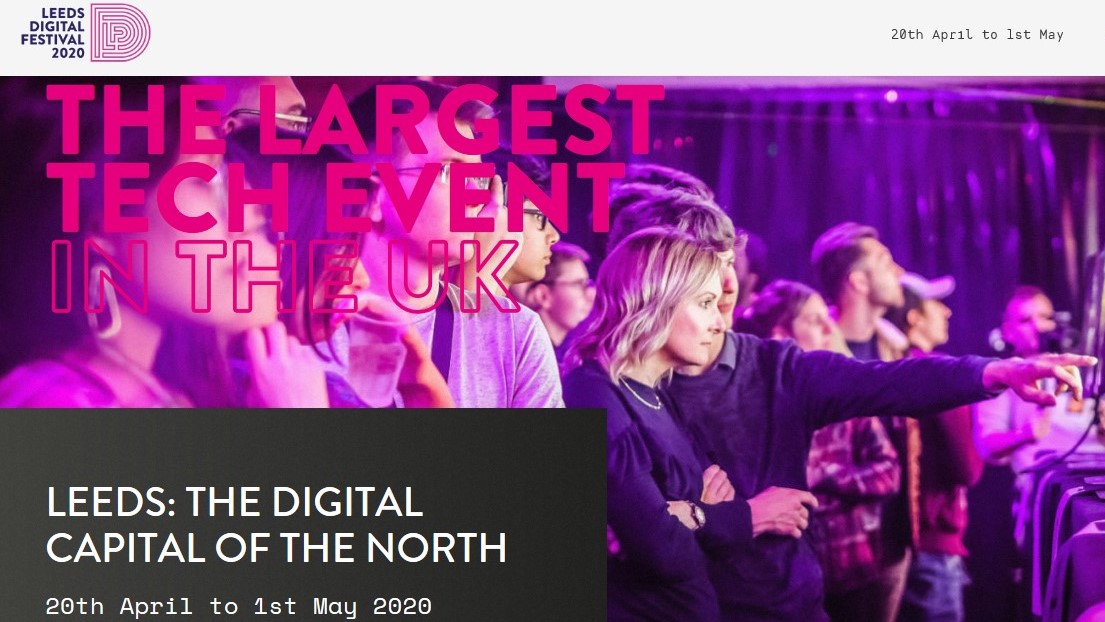 Leeds Digital Festival
The Leeds Digital Festival is an open platform event, which means any individual or company can take part.
The physical festival has been postponed until Autumn. However! We're a digital festival and we still need to support each other, still need to learn, still need to show off the amazing people, companies and innovation we have in the city and the wider region. We're still planning to go ahead with the spring Festival, but will only host online events on the Festival website.
Keep sharing, keep celebrating, and above all: keep washing your hands!