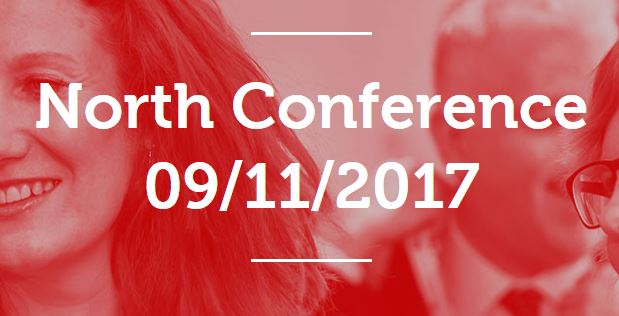 Cloth Hall Court
Quebec Street,
Leeds
LS1 2HA
SOCITM North Conference
Agenda
Thursday 9th November 2017, Cloth Hall Court
9:00 – 10.00
Registration, tea and coffee
10:00 – 10:20
Chairs Welcome
by Chris Riley, ICT Manager at Lancaster City Council, Socitm Vice President and Chair of Socitm North West
10:20 – 11:00
Commercialisation in local authorities
Change is constant – and it's getting faster. Innovation in both technology and the market is rapid; expensive things are getting cheaper; scarce things are becoming more common; our customers are growing smarter; people are better informed. Yet revenue budgets have been slashed, and ICT services are going to have to work hard just to stand still. Can trading help us out?
by Phil Jackman, Director at Guerrilla Working, former Director of IT at Durham CC
11:00 – 11:15
Tea and coffee break
11:15 – 11:45
Main sponsor address: Armor Defense Ltd
11:45 – 12:30
Breakout sessions
1. Data Mill North
Leeds City Council launched its Data Mill in March 2014, with the aim of providing an open data platform for the whole city. If we're to gain a better understanding of our cities and regions, we need to encourage the publication of open data from a variety of sources, such as the voluntary, third, private and academic sectors, not just local authorities. In August 2016, the Data Mill rebranded to Data Mill North and encouraged organisations across the North of England to join up. In this workshop, we will be exploring the challenges organisations face in publishing similar data to common formats and standards to facilitate re-use, enable comparisons to be made and bring about added value.
by Stephen Blackburn, Senior Information Governance Officer at Leeds City Council and Leeds Data Mill Lead
2. Title TBC
By Trend Micro and SBL
3. Digital Workforce – developing the Council workforce to reap the benefits of the digital collaboration tools in Microsoft Office 365
By:
Alison Lincoln , ICT Manager (Customer) at Blackpool Council
Kassie Navarasi, Digital Developments at Blackpool Council
Tony Doyle, Head ICT Services at Blackpool Council
4. Title TBC
By MLL Telecom
12:30 – 13:30
Lunch and networking
13:30 – 14:00
Government Digital Service – GovWifi
by Mark Harrison
14:00 – 15:00
Breakout sessions
1. The Internet of Things
Bradford has become one of the first cities in the UK to create a Low Power Wide Area Network (LoRaWAN) as it starts its journey into the Internet of Things (IoT). The session will examine what the city has done with IoT; the next steps for using it to improve the service provided to residents; and how it has changed the way the council thinks about providing its services, from gritting to bin collections.
by Yunus Mayat, Enterprise Architect and Information Manager at City of Bradford Metropolitan District Council
2. Consent around data
The session will look at why our use of technology and data is missing a trick – and explain how a new service can help to fix this. Available via CC2i, and working in partnership with Socitm, the Consentua initiative has provided an easy to follow guide, along with information on the steps required to adopt a more transparent citizen engagement model across several engagement scenarios. This includes using Consentua to enable more transparent engagement with citizens on how their personal data is used to deliver services in areas such as health and education.
By:
•Chris Cooper, Director & Co-founder at KnowNow Information Ltd
•Jane Hancer, Director of Innovation at CC2I
3. GDPR
by Mike Zammit, former CIO of Wirral MBC
15:00 – 15:30
Future of Local government
15:30 – 16:00
Summary address
16:00 – 18:00
Networking drinks
18:00
Close