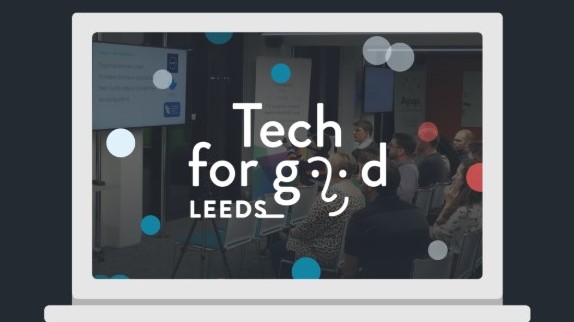 Tech for Good Leeds
Our event's gone digital! A week today (Thursday 2nd April) we will be running our Tech for Good Leeds online!
You can join us here
https://zoom.us/j/430251638
Let's get together to celebrate and discuss tech for good initiatives, organisations, projects and people that aim for positive social, health and environmental impact (even while we're staying inside).
We will be running lightning talks so if you would like to talk – message us, tell us about you and what you're working on.
— Speakers —
Gary Butterfield / Co-founder and Executive Director @JuiceLtdKirsty Devlin/ Co-founder @RecodeUK
Stephen Blackburn / Data and Innovation Manager @DataMillNorth and Digital Information Service @SmartLeeds
— The plan —
6pm — Arrival
6:15pm — Intros & housekeeping
6:20pm — Talk 1
6:40pm — Talk 2
7:00pm — Talk 3
7:20pm — Lightning talks ⚡
— Organised and supported by —
Ayup Digital – A Tech for Good digital product and services studio from Yorkshire, using good design, smart thinking and clever tech to fix health andsocial problems [https://ayup.agency]
mHabitat – An NHS hosted team specialising in co-design, digital skills & inclusion, policy & strategy, evaluation [https://wearemhabitat.com]
— Follow us —
You can find us on twitter – http://www.twitter.com/TFGLeeds #TechforGoodLeeds
We look forward to seeing you.